They look fun and exciting but there's a lot more to it than what you see on Facebook!
In 2009 Melinda & I attended 16 offline events. Thats 32 plane rides, hotel stays and networking events in ONE YEAR. A bit obsessive, I know… thats why we've narrowed it down to attending 3 events per year and trust me, thats more than enough!
Funny thing is that… after attending all those live events you might think we were sick of them, but we're not. We love events. The networking, the learning, the buzz of meeting customers and forming partnerships. Its awesome, it truly is.
Events have had such a huge impact in our business that we decided to start hosting our own here in Orlando. Sounded like a good idea, afterall, we'd been to so many that we thought… "How hard could it be to do our own?" …Phew, what the heck were we thinking eh?
We've hosted a bunch of small workshops (less than 20 people) but we've only hosted 3 big conferences as of the time I wrote this. We just came off of our third Commission Expo event and boy was it a doozie. I mean the event ended on Sunday Sept 29th and here it is more than a week later when I'm finally getting some time to sit at my computer and type.
So here's the recap and you're gonna want to read every single line because hidden in this blog post you'll learn why I'M NEVER DOING AN EVENT LIKE THIS again.
I know you saw all the fun pics and cool posts from speakers and attendees on Facebook and yes it was pretty freaking awesome.
Connecting with old friends and taking selfies in the hotel hallway.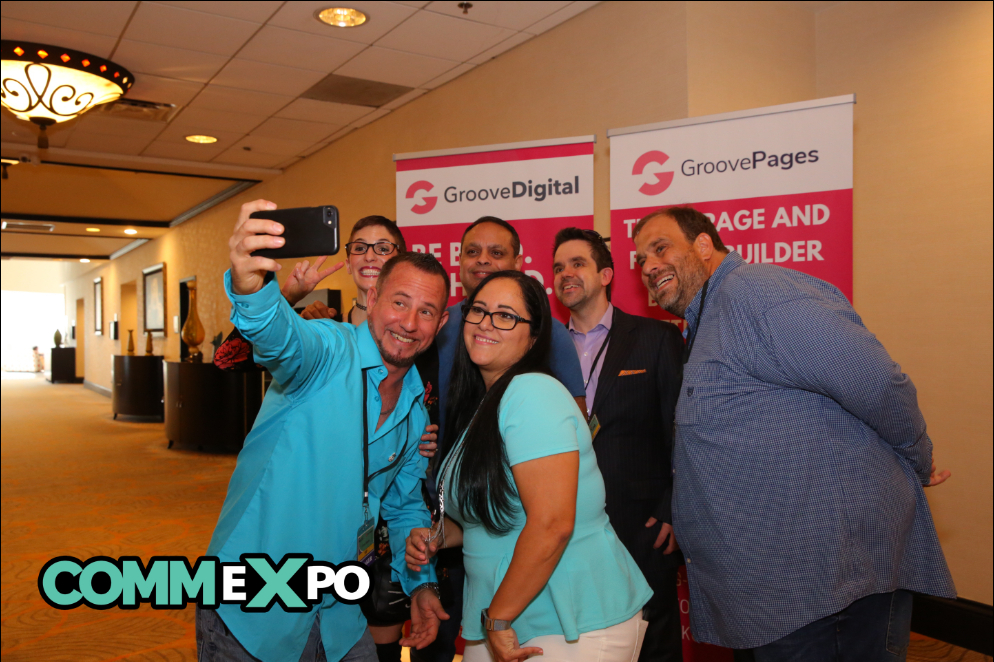 Throwing back a few drinks with gurus and attendees at the open bar.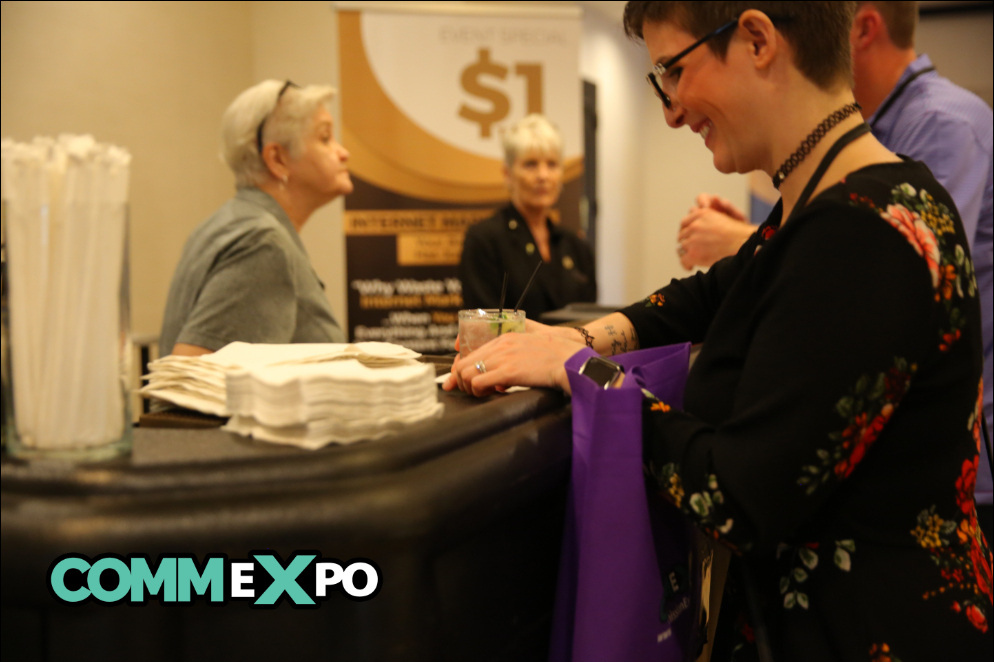 Taking notes in the main room while top marketers reveal their latest tricks.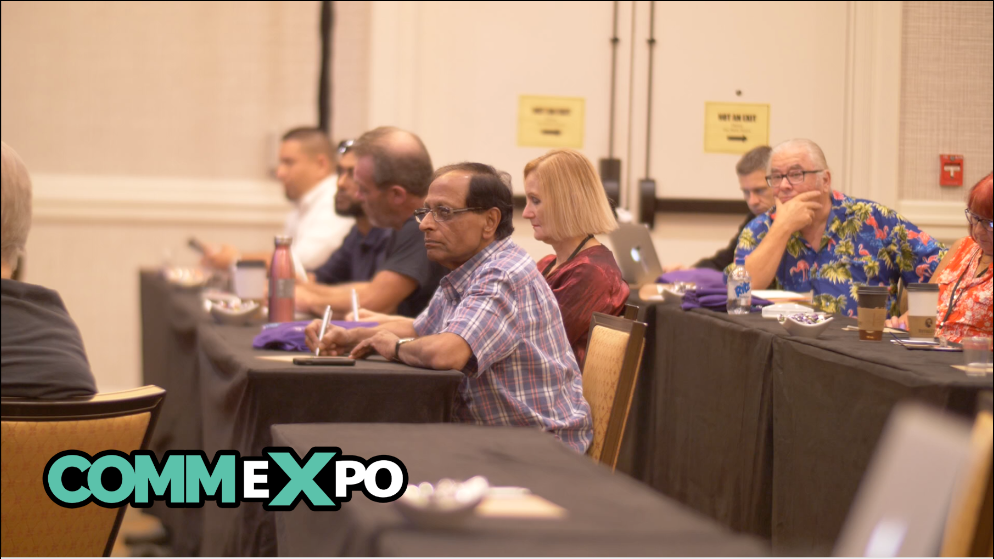 Shoveling amazing Cuban food down my throat at the VIP dinner.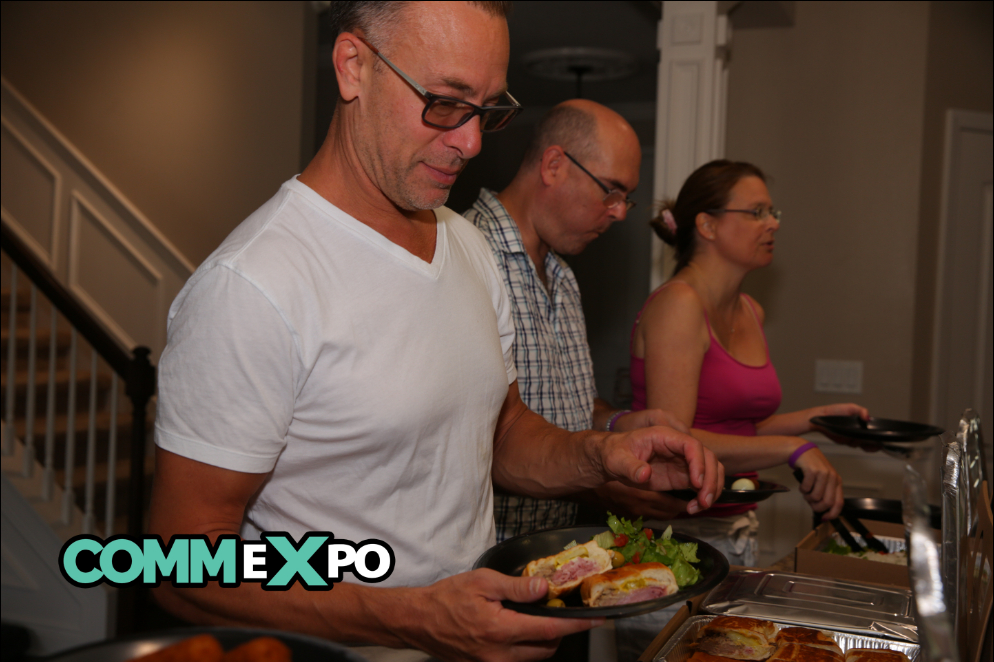 Dressing like a hispanic John Travolta for the Disco Fever party.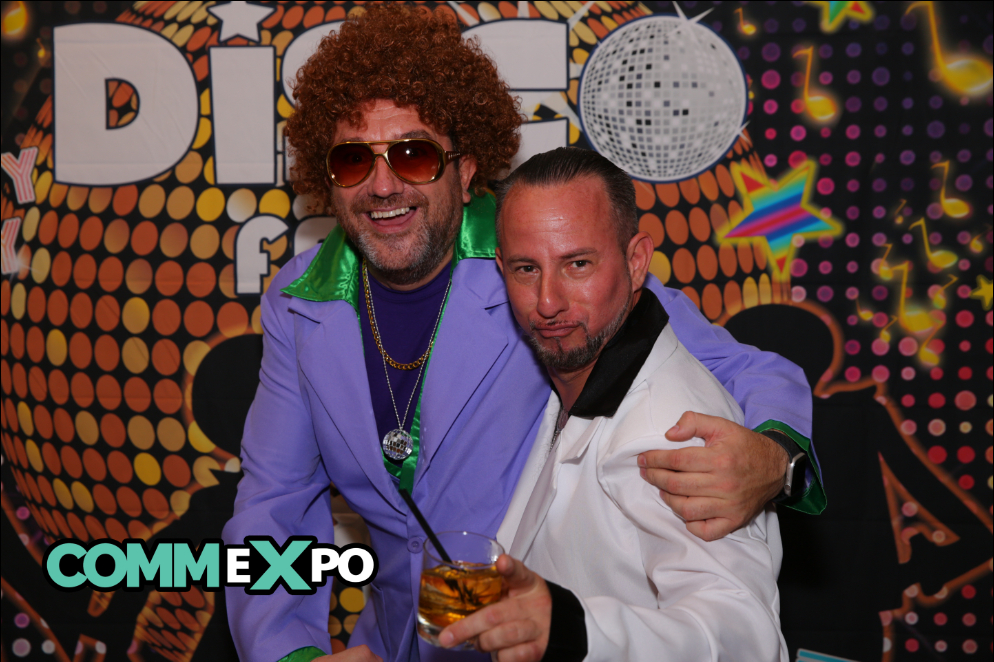 Speaking from stage to an excited crowd of newbie and expert entrepreneurs.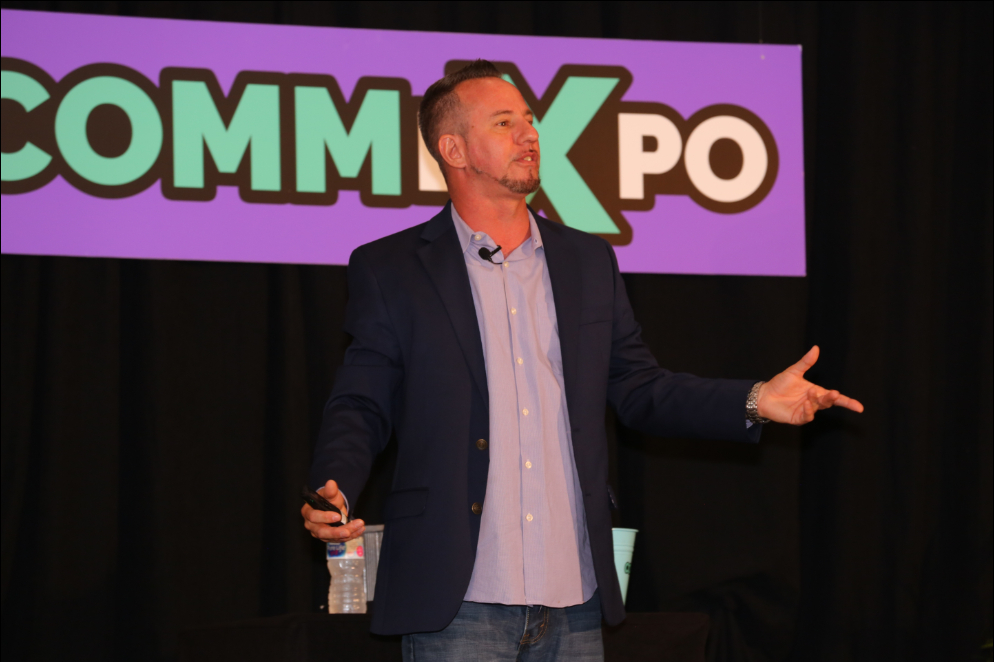 Masterminding with the new and veteran Inner Circle members in the presidential suite.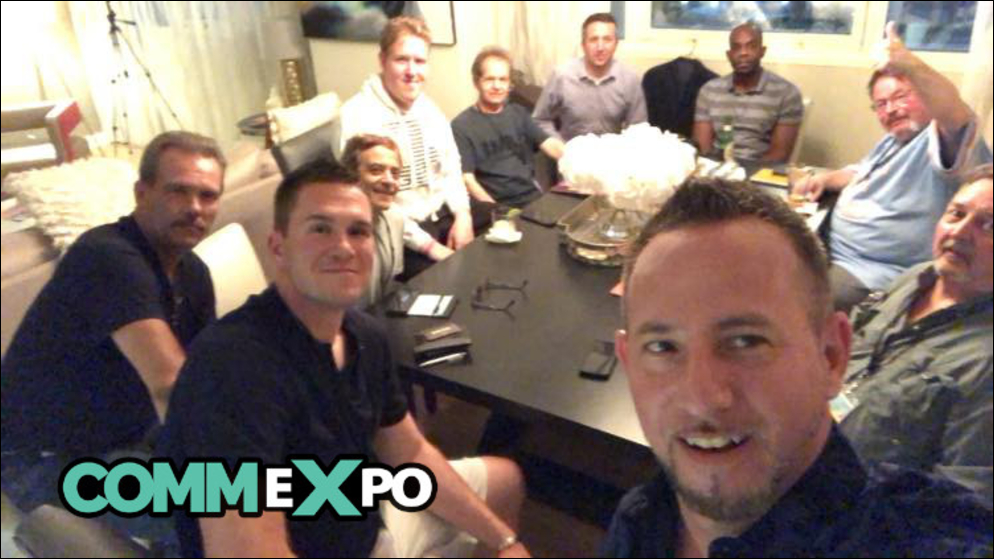 Cheering on as VIPs try to mount an inflatable bull in my pool back at the mansion.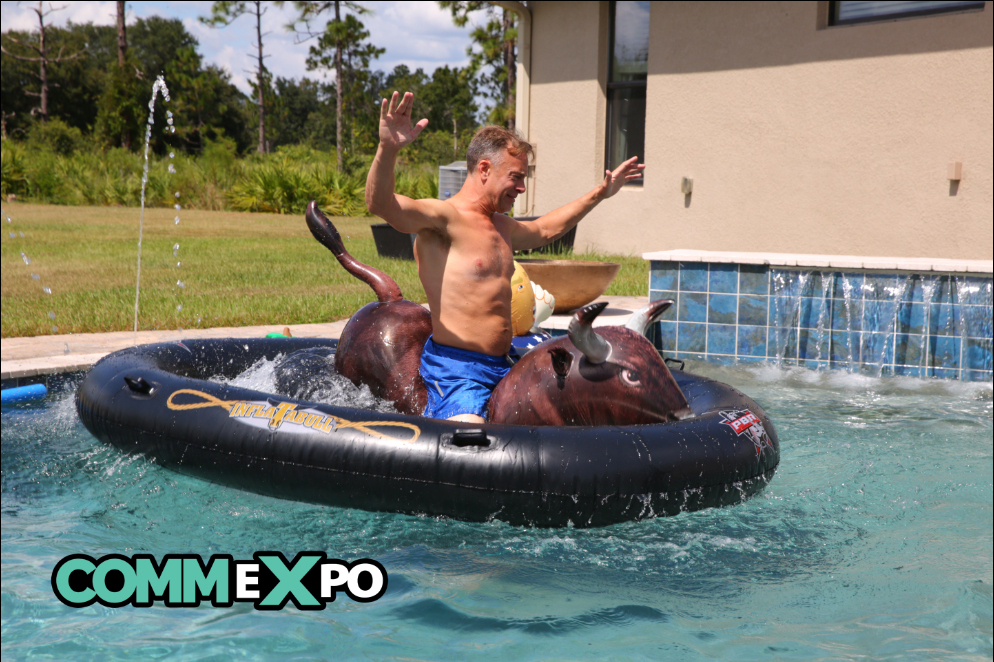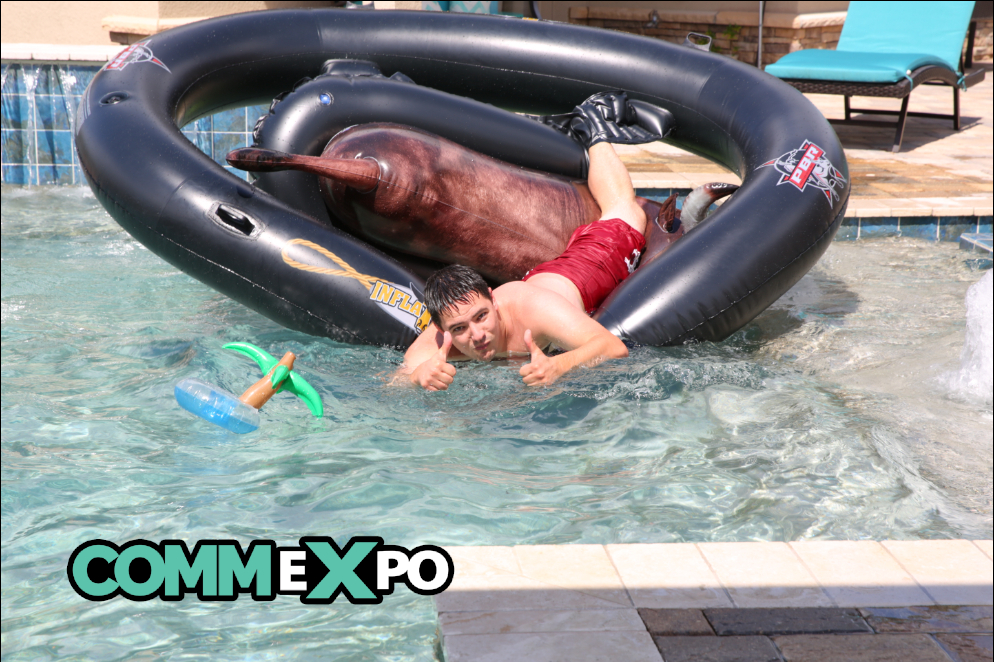 Enjoying drinks by the pool with some of the brightest minds in the game.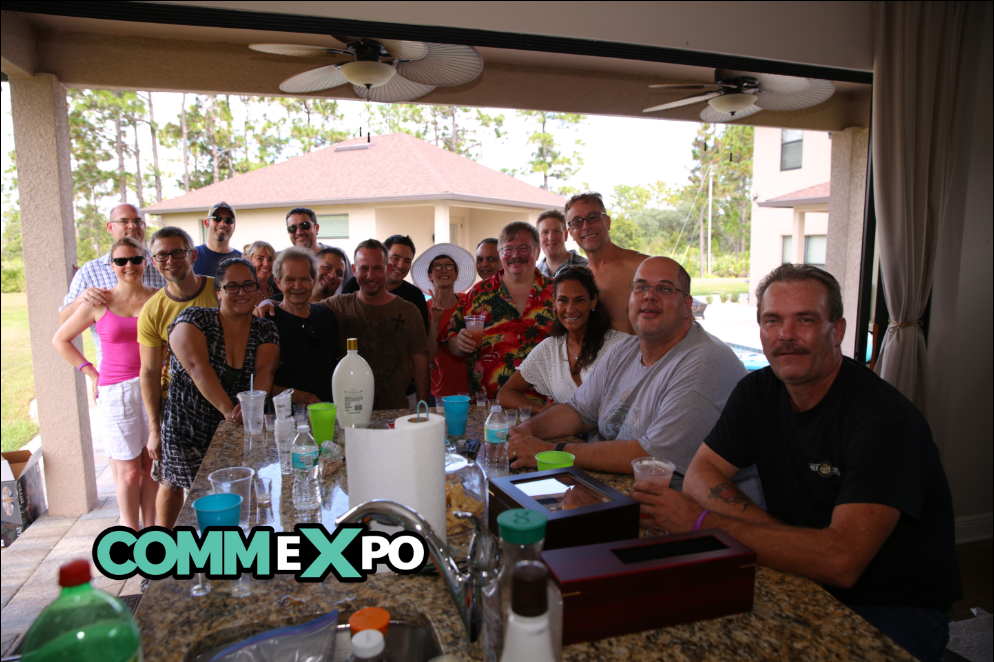 Watching Paul run for his life at Universal Halloween Horror Night.
Strategizing with both my mentors in private about our next big promotion.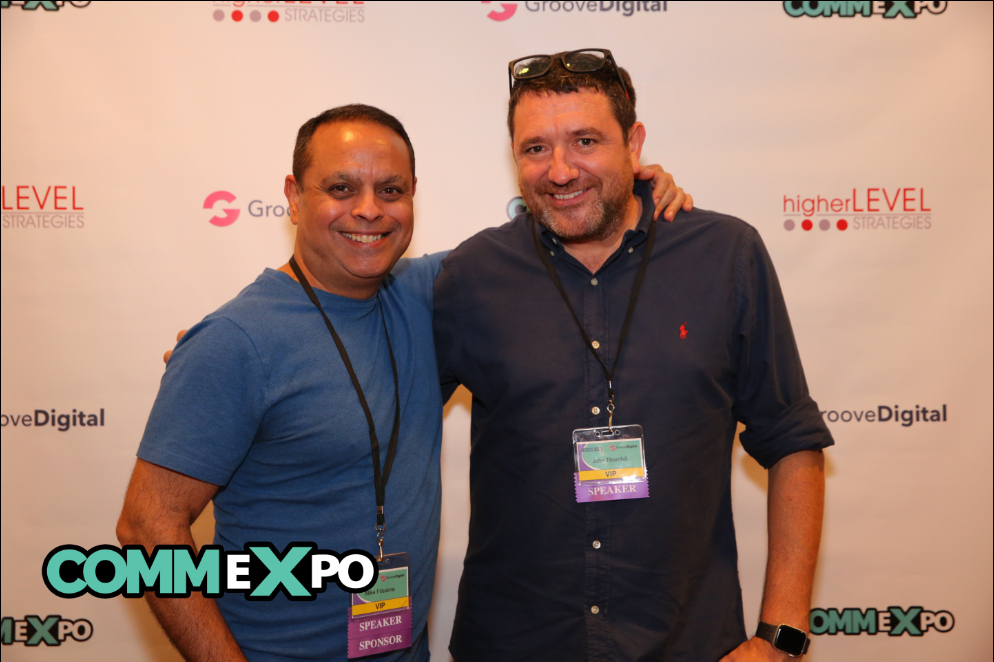 That's the stuff dreams are made of and boy was it a blessing to be part of it all. I am super grateful to all that made it possible.
That's the stuff above the surface. Thats the beautiful duck gracefully skimming above the water, but below its a whole different story.
Before I get to the part about paddling like crazy in circles below the water just to stay afloat, first I want to give props to some people that really deserve it.
First and foremost GOD. He's always first in my mind and in everything I do.
Secondly, Melinda Martin. She gets all the behind the scenes stuff to happen and looks amazing in the process.
Thirdly, my Mom. She was at the event with us this year which added a whole new dimension to things because she wasn't feeling well and we have to care for her.
Next I have to thank Tom & Wanda. Tom is a friend and he is also our partner for CommEx, he took care of interviews, introductions, slide presentations and much more!
Wanda helped with prep work, goodie bags, registration and just about anything we needed.
A big shout goes out to our friend Francisco Rodriguez who helps with registration and setup but also saved the party by bringing in his music equipment when the DJ we contracted and paid for didn't show up!
Craig Brower flew down to help with note taking but also helped with dozens of other things and even became the official pool house bartender!
I've got to mention our amazing friends that supported the event financially as sponsors…
Mike Filsaime, John Cornetta, Matt Seralta of Groove Digital, Nate Green of Solutions Group (accounting firm for internet marketers) Laura Casselman, Chad Casselman, Bryan Zimmerman, Rich Waterbury of JVZoo, Nick James & Kate James of IM Newsletter
And of course the speakers… I want to thank them not only for delivering amazing content but also for donating products to our auction which raised $6900 for Transfiguring Adoption (Darren Fink & Margie Fink)!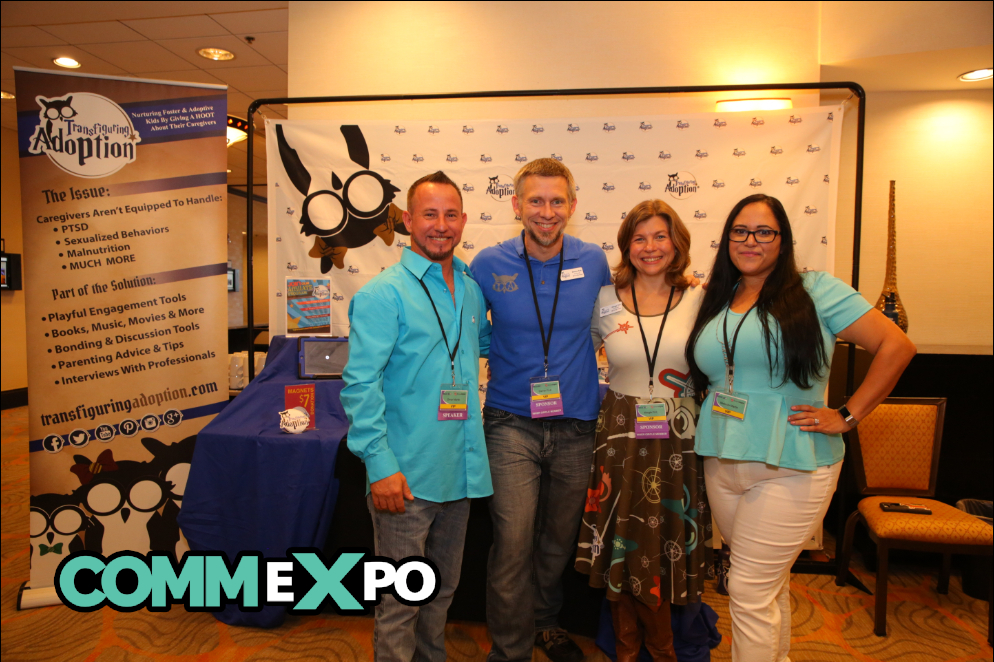 Tom Woods, Daven Michaels, Ian Stanley, Nick James, Mike Filsaime, Matt Bacak, Laura Casselman, Ron Douglass, Nate Green, Steven Alvey, Monica Snyder, and last but not least….
John thornhill who absolutely crushed it speaking on stage for the first time!
The feedback sheets that we collected from attendees had nothing but glowing remarks about the event and overall it was a huge success.
So what about the stuff BELOW the surface you ask? Well thats the side of running a live event thats not as pretty but I'm gonna talk about it anyway.
After all the pomp and circumstance has faded, after our 15 minutes of Facebook fame and all the pretty pageantry of the event has subsided we are left to crunch numbers.
Because after all it is a business not a hobby.
Events are A LOT of work. There is a lot that goes into planning and coordinating one of these things. ESPECIALLY the way that Melinda and I like to do it. We want to host an EXPERIENCE not just an event.
The Commission Expo isn't just a boring conference, there are activities BEFORE the event, breakouts, masterminds, lunches, dinners, cocktail parties and more DURING the event.
Plus, there are even things happening AFTER the event for Inner Circle members and VIPs at our house.
When it's all said and done we are left EXHAUSTED. Organizing the event starts months before but the event itself kinda starts a week ahead of schedule for us.
We literally check in to the hotel a week early to receive our staff members and speakers that fly in early. To oversee the setting up of the event space, to coordinate with vendors, sponsors and more.
If that's not enough already, we're also hosting 6 guests at our house in various guest rooms. So we've gotta make sure they are provided for as well.
There is also the private shuttle bus to the house and the post event trips to the theme parks and restaurants.
Our last guest left 5 days after the event and just when you think you've got a one day to Netflix and chill… you realize that there is like a gazillion emails and messages. New customers to deal with, post event questions from speakers and buyers to respond to.
So much for that well seserved and much needed break.
When we look at the numbers doing an event like this, (the way we like to do it) its a wash. Sadly, just the man hours required alone would make it a wash. But then when you consider how we invested over $30k of our own money just to put it together well that makes it borderline cray cray.
This year we changed it to September instead of April and we had a much smaller turn out than in the past. I made some rookie mistakes in the marketing of the event videos which cost us a bunch of money too. C'est la vie.
Events are great for branding and they are a lot of fun but when you weigh out the costs and take into account the work and risk involved… it simply doesn't compare to launching a digital product.
Don't get me wrong, a 6 figure product launch takes a lot of work too, I know because we've done over a dozen of them and I'm not trying to diminish the work it takes to pull one off correctly.
But at the end of the day, it's easier for us to make 10x the profit of a live event doing a FRACTION of the work by launching a digital product from home in my underoos.
We love events. I'm definitely not going to kill off the Commission Expo brand BUT we're surely gonna be changing things up a bit for future events.
I think we're gonna stick to the workshop model that requires less prep, less staff and less man hours while still adding tons of value to people's business.
We've already started mapping out the next Commission Workshop and I've gotta say, I'm pretty excited about switching gears.
So in conclusion I want to thank all that attended and helped make the 2019 Commission Expo a huge success.
We're looking forward to releasing the notes and the video recordings soon so keep your eyes peeled for that.
I hope to see you at our next Commission Workshop which will be focusing on all things EMAIL MARKETING!